Redrow Homes – Taxi Advertising Campaign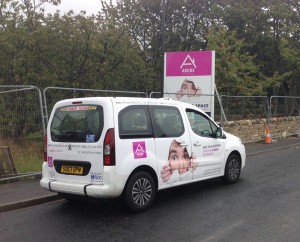 Redrow Homes have just renewed their taxi in Leeds for a further 12 month campaign.
The taxi is a full livery and is regularly seen in and around the Leeds city centre. The taxi is promoting the Abode development in Leeds with a range of 2 and 3 bedroom homes". Black cab advertising is a great way to get the message across in a local town or city and is like a mobile billboard, and offer great value for money.
Full liveries or taxi supersides (both sides) are generally available in most towns and cities.