David Wilson Taxi Advertising Campaign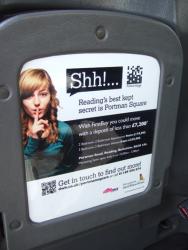 David Wilson Homes have a massive development on the site of the old Battle Hospital in Reading. The front entrance to the hospital used to be off the Oxford Road and the old entrance is a protected building so the entrance to the development has to be from Portman Road which can be accessed from the Tilehurst end of the Oxford Road or through the business estate in Richfield Avenue.
David Wilson do have issues with local people saying they did not know the development is there – hard to believe when you think that it is on the same site as a Tesco Extra – massive Tesco store – and a Tesco petrol station forecourt. There are countless banners, flags and posters on the entrance to the development which is a shared entrance with Tesco. There are also countless posters right outside the main entrance to Tesco so everyone who enters or exits the store will see the posters.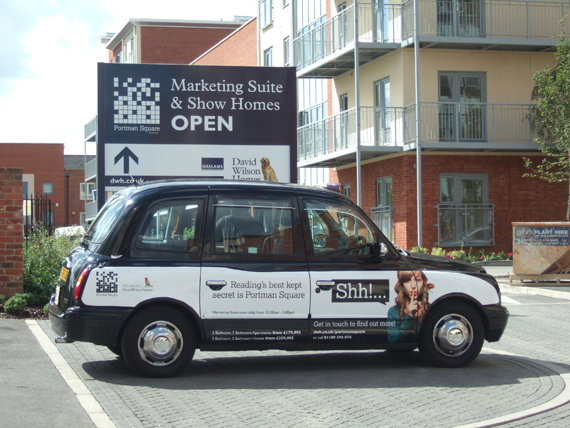 Anyway, David Wilson Homes took this information on board – ran a 4 week campaign on petrol pump nozzles at the Tesco forecourt for period 20 August to 16 September and again for the period 15 October to 11 November. They also booked a superside campaign on 10 London style cabs from the Reading taxi ranks. There are a total of 150 London Style cabs in Reading so to take 10 does give a fair amount of prominence. They have also booked tip up seats inside the cabs to give an extra push to fare paying passengers
David Wilson Homes have also conducted a bus campaign on rears and streetliners on 15 buses from the reading depot. No one can say that they are not promoting the site.